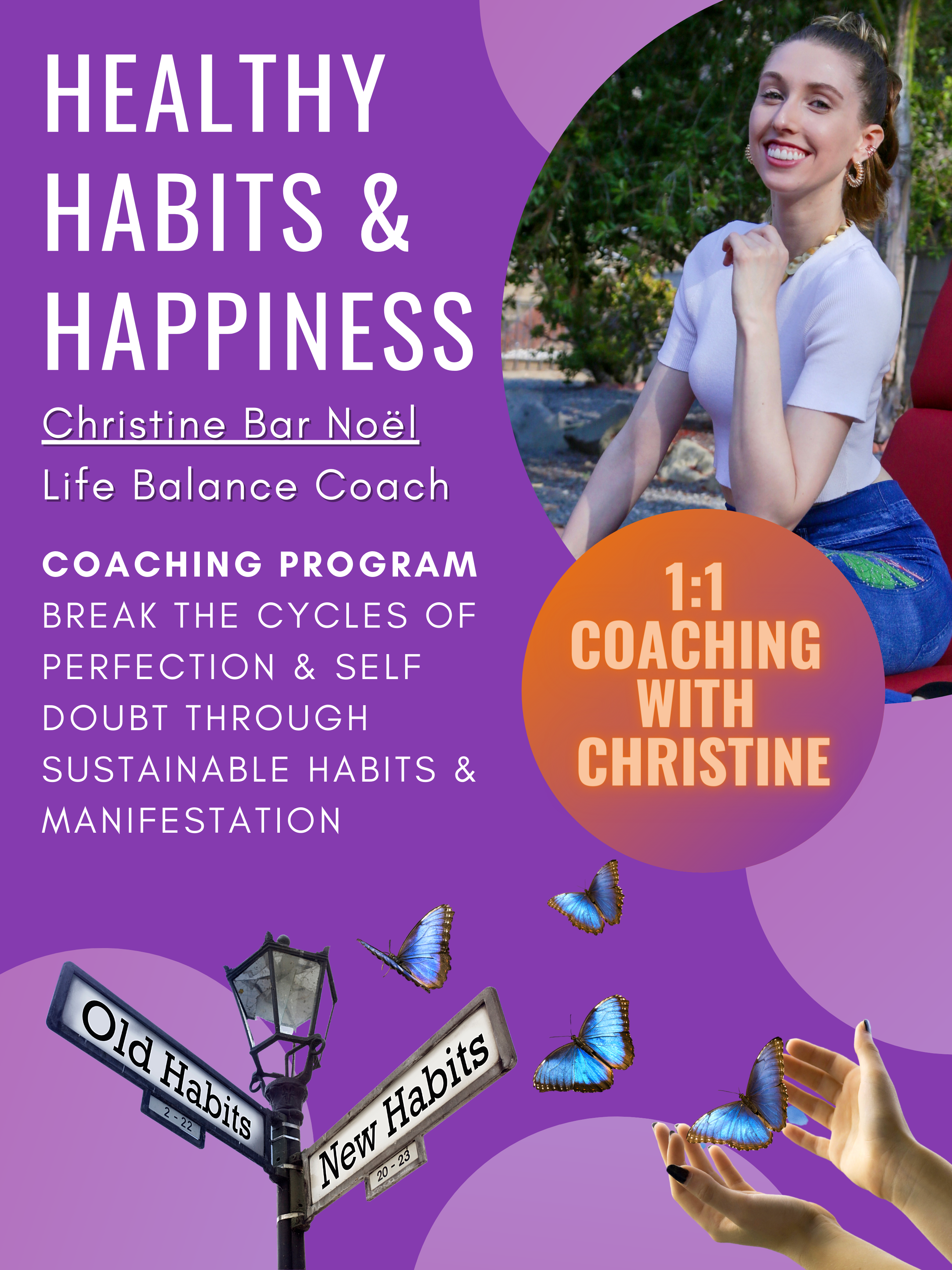 Module 1 : Discovering Your Life's Rhythm
In this module we will identify your current situation and create a happiness list that clearly defines what you want your life to look like, aka your desired situation. We'll use the 3 pillars (Health & Wellness, Relationships & Love, Career & Money) to discover the areas of your life that need improvement and create self awareness around your daily habits and routines. You'll learn how to set measurable goals for 1 month, 6 months, 1 year, & 5 years and what it means to scale.
Module 2 : Developing Sustainable Habits
In this module we will dive deep into what it means to develop sustainable habits and how to customize them to your desired lifestyle for success. You'll use the Velcro Method to rewire habits that no longer serve you and learn how to master your morning routine. Then you'll build a supportive inner circle and learn how to manage those who no longer align with your higher self. This module is all about creating an organizational system for your life that will stand the test of time.
Module 3 : Breaking The Cycle Of Perfection
In this module, you'll work on healing your inner child and determine limiting beliefs that are holding you back from living in your highest power. We'll work on turning fear into fuel by identifying unhealthy behavioral patterns and creating awareness around your triggers. You'll release resistance around the idea of perfection, not feeling enough, controlling behaviors and people pleasing to create space for you to practice self love and self care.
Module 4 : Mindset & Manifestation
Once you've taken a deep dive into healing your past self and conditionings, you'll acquire a clear mind to manifest. You will develop a universal language with the universe, work through the 5 steps to manifesting anything in your life and discover how you can become an energetic vibrational match for your desires. You'll also learn the difference between manifesting from scarcity and manifesting from abundance.
Module 5 : Quantum Uplevel
In this final module, you'll put all the pieces together to create the whole picture. You'll organize all your tools and resources to finalize a sustainable and clear daily and weekly routine. We'll dive deep into what it means to practice gratitude, how to be present and you'll start showing up in the world with a new confidence and joy. You will begin to embody abundance through your manifestations and surrender to the how by trusting that the universe has your back.
BORN & RAISED BAR
Hi, I'm Christine Bar Noël. Born and raised BAR, married a NOËL. I was born in France, grew up in Kansas City and raised in a dance family. I've been extremely blessed to travel to many places around the world, be bilingual and dance my way through my 20's. I developed and ran many successful businesses that include event planning, social media marketing and digital media. In 2011, I became a World Rhythm Champion ballroom dancer and part of the first father/daughter team to ever acquire the title.
IT'S ALL ABOUT BALANCE
I've spent the last 5 years cultivating my inner power understanding what it really means to create balance in my life. Coming from a high performance athletic industry allowed me to create habits in my life that most people never have access to, but also fed my perfectionist side that needed recovery. My goals have become clearer, my passions have connected me with incredible individuals, and my purpose finally revealed itself. I took the disciplines I aquired in competitive sports and paired it with the Bliss Manifestation Method certification to develop a 1:1 coaching program that empowers people to break cycles of perfection & self doubt through sustainable habits (logic) & manifestation (magic). I also host the Recovering Perfectionist Podcast that challenges society where we discuss the limitations of control the how and when, surrendering to the universe and taking intentional action to creating a life by design.
Finding YOUR Balance!
As a certified life balance coach I can help you create the life you've always dreamed of living. Through my athletic accomplishments, extensive self work, personal development coaching and manifestation certification, I have created a method to developing new daily habits & routines. By making small, consistent changes you can acquire life changing results that will reveal a more balanced and sustainable way of living with less stress and no more burnout. Sign up for your FREE Clarity Call (above) to apply for my 12-week program.
Hear What My Clients Have To Say…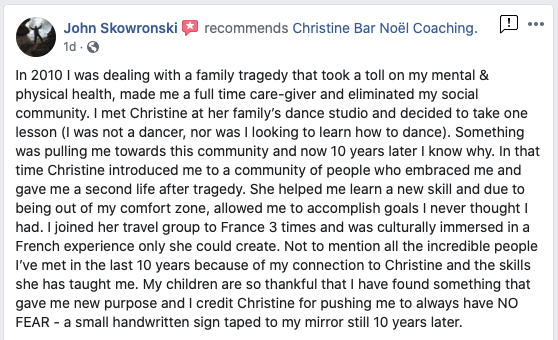 I use the disciplines I developed through competitive ballroom dancing and winning a World Championship at age 21 to set life goals, stay consistent with my habits and connect with my mind and body in pursuit of balance and happiness.